Healthy School Buildings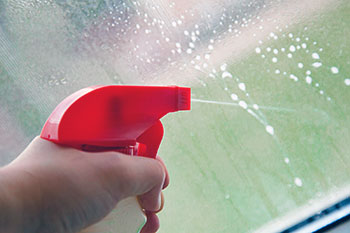 Learn what indoor air pollutants may exist in your school, what cleaners the staff use, or even where the food is grown that is served in the cafeteria.
Examine the items and supplies used in your school to shed light on ways to decrease pollution and create a healthier indoor environment.
Eliminate the use of toxic cleaners and chemicals and switch to environmentally-friendly soaps and school supplies.
Empower students to investigate vents to improve air circulation, establish an Integrated Pest Management program, or start a hand-washing campaign.
Resources for Safer Science Labs
Rehab the Lab Provides safer experiments, chemical database, info on proper storage, training videos, safety checklist. MORE INFO
School Chemicals List database Searchable database listing chemicals, their hazards, proper storage and disposal, appropriate grade level. MORE INFO
King County Laboratory Waste Management Guide
Oregon OSHA - Preventing Exposure to Hazardous Chemicals in Laboratories Guide MORE INFO